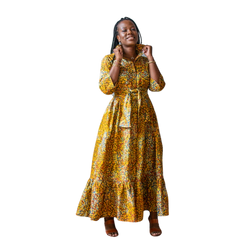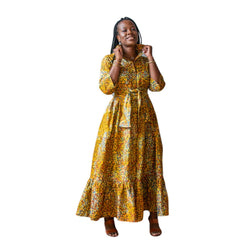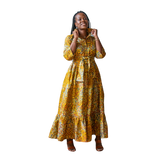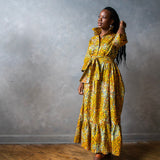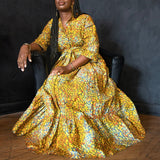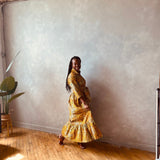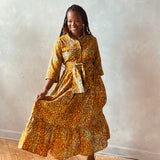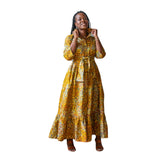 Handmade in Ghana.
The Everyday Polo Dress is a versatile, belted, shirt dress made of our Ghanaian Batik fabric. Each dress pattern is slightly unique. 
3/4 length sleeves. 
Buttons up the front.
Wear it with heels or sneakers. Collar up or down. Your dress, your style. 
Please note that the Batik process is a 100% natural wax and fabric dying technique. This means that the depth of color and patterns for each garment may slightly vary.