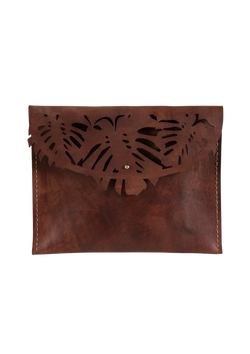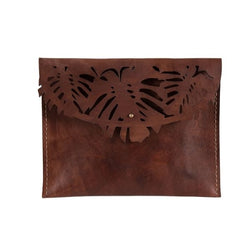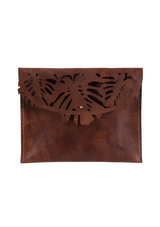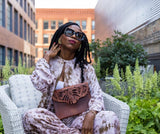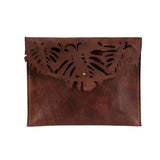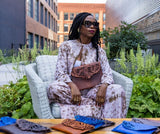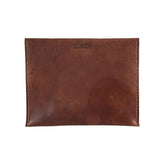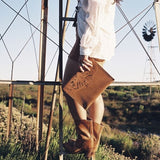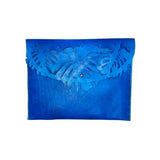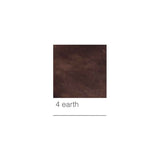 Paradise Clutch
SKU: PARA011
Minimalist and beautiful, hand stitched and hand crafted, an Ilundi design is as durable as it is classic. 
Inspired by the lush, green leaves of the Delicious Monster plant we all know and love, the Paradise Clutch is a distinctively beautiful laser cut clutch - big enough to fit an iPad. It's made by hand and hand stitched, blending the new and the traditional.  
Crafted in Cape Town by South African brand Ilundi, the Paradise Clutch is constructed using celebrated age-old leather techniques. It is made-by-hand using locally sourced vegetable tanned cow hide.
It's a versatile accessory that can function as a hand bag or a carrying case. 

Hand stitched 

Laser engraved logo (Ilundi)

Brass holster stud closure

Available in Earth (pictured), Sienna, and Cobalt Blue
Dimensions: H 21.5cm x W 28cm x D 0.5cm 
Ilundi products are made with the finest quality materials available. Normal characteristics of natural leather may come with slight irregularities in the color or in the grain. Leather items may have wrinkles, scars or scratches, that are an inherent quality and natural beauty of the hide.