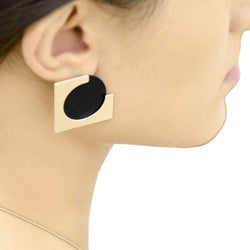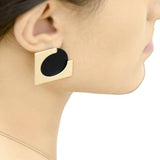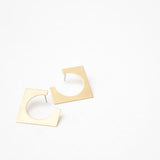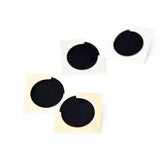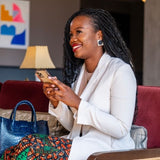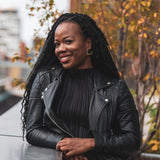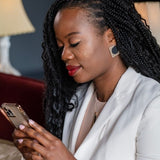 Ally Jacket Earrings
SKU: 41153GB
Bold, dramatic, yet minimalistic - these earrings are designed to flex with whatever is in your wardrobe. Similar to other ear jackets from Canadian brand, PURSUITS, this pair was created with versatility in mind. 
They can be worn with both pieces: together as the full ear jacket, or with the back piece removed to wear as a simple pair of studs. 
Matte finish
Gold and Black
Surgical steel earring posts
12K Gold plated brass jacket with a Nickel Free Black Zinc on brass stud
Ear jacket measures 1 3/8" x 1 3/8"
Earrings are designed and made in small batches at PURSUITS Toronto based studio.