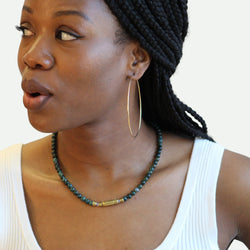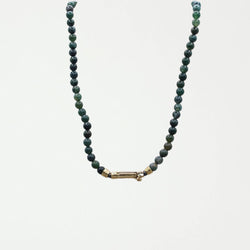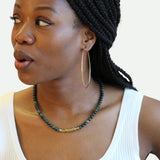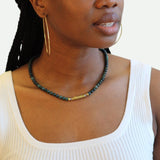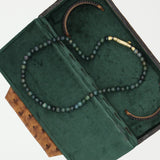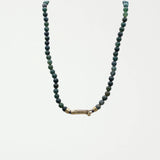 Beaded Infinity Necklace
SKU: LDBBF_INC_NECK
The LOVE DOT x BEADZ by FLEX Infinity Collection takes beaded and brass sustainably made jewelry to a whole new level of luxury.
Designed by South African jewelry brand, Beadz by Flex, the Beaded Infinity Necklace is crafted using ethically sourced brass and 4MM agate crystal beads. The length of each necklace is 20" and is adorned with a magnetic closure for easy wear.
Crafted entirely by hand and made to last.
6MM round, hand-selected, moss agate crystal beads with healing properties.
Super flexible & durable laminated steel wire/cord.
Shiny solid brass textured spacers.
Secured clasp with neodymium disc magnets.
20 inches / 50 cm 
In stock.
Longer sizes can be made-to-order, please allow 7-10 days for production and another 7 days for shipment.