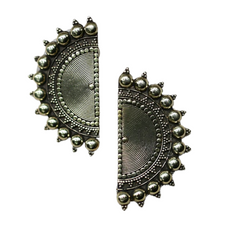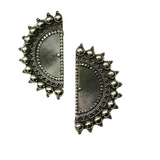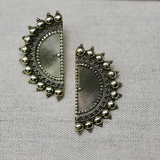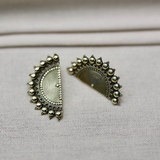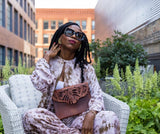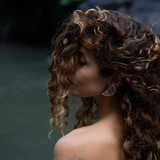 Kolkata Earrings Brass
SKU: KOLKATA-BRA
A modern interpretation of vintage Kolkata earrings. Originally designed with intricate layers of silver wire & beads, these earrings were then cast using the silver master to create brass imitations.
Silver jewelry plays an integral part of Bengali cultural identity, symbolic of status, creative expression and tradition.
Colour: Gold
Material: Brass
Width: 2.5cm
Length: 5cm 
Sold as a pair
Inspired by adornments of the past, heirlooms that are symbolic of a tribe, their land and cultural heritage, the Ancestral Collection is the latest jewelry collection from Kenyan brand Kapoeta. The Collection is a modern interpretation of rare, antique jewelry 'finds' into wearable pieces with the intention of celebrating these unique cultures. 
All materials are ethically sourced, produced and designed between Kenya and Bali, by local entrepreneurs, with the aim of empowering and supporting the community and environment.