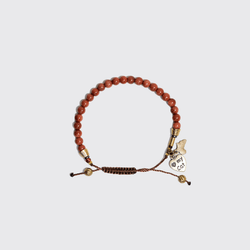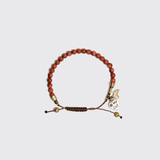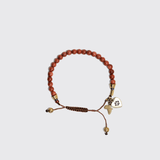 Sandstone is a stone of creativity that helps to build and strengthen relationships. It encourages truth and clarity in thought and sight and balances one's reality to facilitate ease of movement and change.
Each bracelet is crafted using ethically sourced brass, metals, and gemstones. The bracelet is available only in a 6mm bead size.

The adjustable opening makes it easy to accommodate most wrist sizes. 
Diameter: min 5 inches - 9.5 inches max or (127mm - 228mm)

Fully adjustable 'Macrame style' closure 

Matte Finish

Handmade in Johannesburg, SA