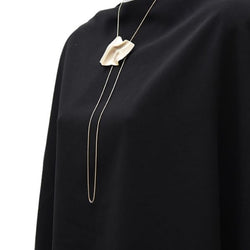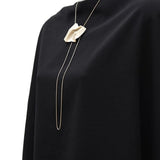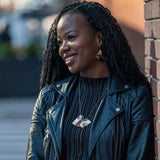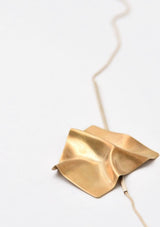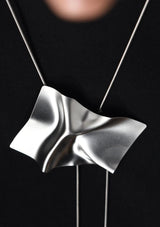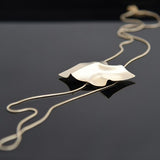 Satin Gold Mobula Lariat Necklace
SKU: 22046
You can't be shy wearing a necklace like this. In fact, this isn't a necklace, it's a statement.
Featuring a single large ray pendant with a smooth ripple surface, the undulating metal mimics the movement of waves on the ocean.
The pendant hangs flat against the body on a lariat chain that allows it to be worn high, as a choker, or low on the chain. The chain is adjustable with two silicone spacers and crimp beads. 
12K Gold plated brass
1 mm 12K Gold brass plated snake chain
31.5" long chain
Pendant Dimensions: 2 1/2" x 2" x 2 1/2"
This piece is designed and made in small qualities by PURSUITS in their Toronto, Canada studio.