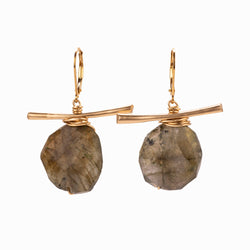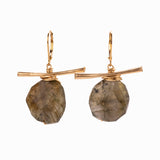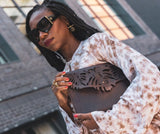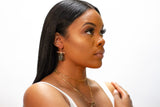 Calathia Earrings
SKU: EAR77G
by Taylor & Tessier
Turn heads with the simple yet elegant Calathia earring. 
Features a sizeable forest-green Labradorite stone with a one-of-a-kind, hand forged metal bar and 14k gold-filled backing.
Labdradorite is a gemstone, one that has become more popular in recent years due to its unique iridescent play-of-color. 
Labradorite is rarely seen in mass-merchant jewelry. Instead it is most often used by designers and jewelers who do unique and custom work.