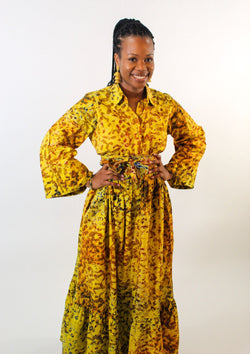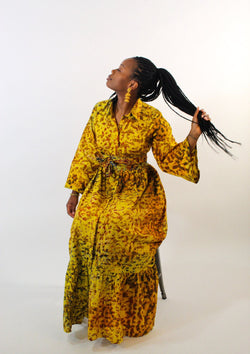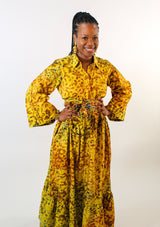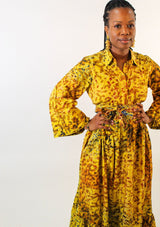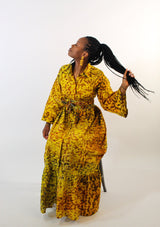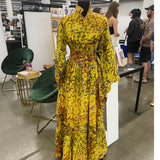 The Everyday Polo Dress - Yellow
SKU: TEDP006
Handmade in Ghana.
The Everyday Polo Dress is a versatile, belted, shirt dress made of our Ghanaian Batik fabric. Each dress pattern is slightly unique. 
3/4 length sleeves. 
Buttons up the front.
Wear it with heels or sneakers. Collar up or down. Your dress, your style. 
*Sold-out sizes are on backorder until March.